My name is Kelly Creely and I am a REALTOR® - Associate Broker with the Crawford Realty Group. I am a real estate agent that caters to both prime residential and commercial real estate properties that are located in Waveland, MS. I hope you enjoy the information on Waveland, MS that I am sharing with you. At the bottom of this page is a list of important resources that are useful to both Waveland, MS residents and visitors alike. Please bookmark and add this page to your favorites and visit this page often.
Why Purchase Real Estate In Waveland, Mississippi?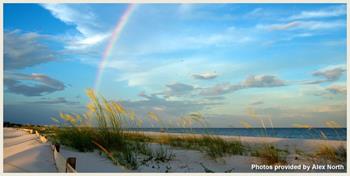 Waveland, MS History
Waveland, Mississippi is a community located in Hancock County and is about 3 miles West of Bay St. Louis which is the County Seat. According to the U.S. Census Bureau, the population of Waveland was estimated to be 6,488 in 2013. The City of Waveland was incorporated on March 6th, 1888.
Waveland was nicknamed the Hospitality City in the second half of the 19th Century and was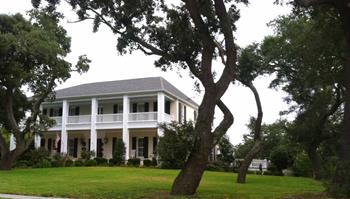 also known as the Land of the Waves. Waveland has been a long established summer retreat and vacation resort for wealthy visitors from both New Orleans and Natchez, Mississippi. During that time period, Waveland was considered to be an exclusive community where those who lived there were well acquainted with each other. Many of the most expensive residences and most elaborate grounds were established in Waveland in the period that immediately followed the Civil War.
Those who resided in these estates during the summer, kept these properties in immaculate condition during the winter months. Many New Orleanians resided in Waveland all year round. The men departed every morning by train and arrived home every evening.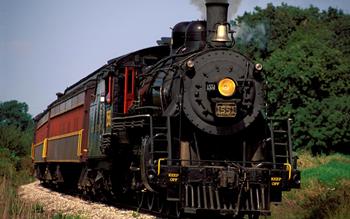 During the early 1870s, the journey to Waveland aboard the Louisville and Nashville railroad, was considered to be an exceedingly pleasant trip. The trip to between New Orleans and Waveland took approximately 90 minutes through the beautiful Louisiana bayou.
Waveland has restricted its beach front for residential use only which makes Waveland the only city on the Mississippi Gulf Coast with commercial intrusion.
Waveland features a continuous panorama of lovely homes and gardens, which line the entire length of beach drive. In fact, Waveland is one of the few cities in the United States to consistently make claim to this non-commercial intrusion distinction.
Waveland is conveniently located and is only a one hour drive to New Orleans. Waveland also features some of the most beautiful sugar white sand beaches on the entire Mississippi Gulf Coast along with access to a vast array of terrific restaurants, outdoor attractions, and scenic byways and the excitement of two 24-hour non-stop casino resorts in nearby Bay St. Louis.
Waveland has much to offer and the cost of real estate of every description is the lowest along the entire Mississippi Gulf Coast.
Whether you are planning to relocate with your family or are looking for a quiet beach retreat, let Kelly help you with your real estate investment in Waveland, and guide you through the time consuming process of looking for that special property.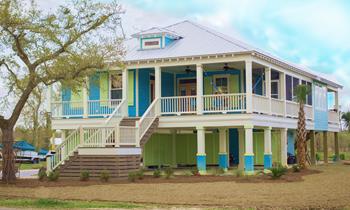 Important Resources Associated With Waveland, Mississippi

Waveland MS City Government
City Data Concerning Waveland, MS
Waveland, MS Police Department
Hancock County Sheriffs Department
Waveland, MS Fire Department
Hancock Medical Center
Waveland Municipal Harbor
Waveland/Waveland, MS School District
Hancock County Historical Society
Bay St. Louis 'Old Town' Website
Hancock County Tourism Development Bureau
Current U.S. Census Bureau Data on Waveland, MS
Wikipedia info on Waveland, MS
Hancock County Public Library
Hancock County Chamber of Commerce
Hancock County My Home Website – Relocation Guide
Hancock County Government Online
Waveland, MS Yellow Pages
Hancock Country Scenic Byways
Bay St. Louis MS Sea Coast Echo Newspaper
What To Do and See On the Mississippi Gulf Coast West of Waveland, MS
Dog Friendly Attractions Near Waveland, MS
Pet Friendly Mississippi Gulf Coast Beaches
Mississippi Coastal Heritage Trail
Buccaneer Mississippi State Park
Gulf Coast Scenic Byways
Mississippi State Tourism Office Website
Sun Herald Newspaper
Mississippi Coast Coliseum & Convention Center
Mississippi Gulf Coast Attractions Association
Mississippi Gulf Coast Calendar of Events Suitable For Children
Gulf Coast Mississippi Retiree Partnership
Mississippi Gulf Coast News
Mississippi Gulf Coast Information Guide
See South Mississippi Magazine
Gulf Coast For Kids Foundation
Mississippi Gulf Coast Local News
Mississippi Gulf Coast Travel Guide
Infinity Science Center
YouTube Video Guide To Real Estate On The Mississippi Gulf Coast
Utility Companies

Cable One
AT&T – Telephone, Internet and Television
Coast Electric Power Association – Electricity Provider for Waveland, MS
Hancock County Water & Sewer District
Casino Gaming
Silver Slipper Casino – Waveland
Hollywood Casino – Waveland
Mississippi Casinos
List of 11 Mississippi Gulf Coast Casinos
List of Casinos in Mississippi
History of Gambling In Mississippi
Golf

Mississippi Gulf Coast Golf Association
Entertainment

100 Man Hall in Waveland on the Mississippi Blues Trail
Mississippi Gulf Coast Event Calendar
Mississippi Gulf Coast Family Fun Event Calendar
Restaurants
Mississippi Seafood Trail – Mississippi Gulf Coasts 40 Best Seafood Restaurants
Mississippi Gulf Coast Restaurant Guide
Mississippi Online Guide To Coastal Dining
State of Mississippi Guide to 756 Restaurants and Bars