My name is Kelly Creely and I am a REALTOR® - Associate Broker with the Crawford Realty Group. I am a Poplarville, MS real estate agent that caters to both prime residential and commercial real estate properties that are located in Poplarville. I hope you enjoy the information on Poplarville, MS that I am sharing with you. At the bottom of this page is a list of important resources that are useful to both Poplarville, MS residents and visitors alike. Please bookmark and add this page to your favorites and visit this page often.
Why Purchase Real Estate In Poplarville, Mississippi?
Poplarville, MS History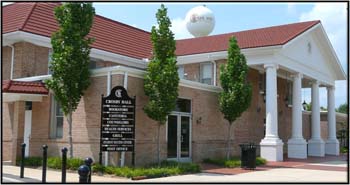 Poplarville is situated in South West Mississippi in Pearl River County on the State of Louisiana. Poplarville is also the Pearl River County Seat.
According to the U.S. Census Agency, the population of Poplarville was 2,894 in 2010.
Poplarville was named in honor of prominent community leader, Poplar Jim Smith who maintained a substantial stand of Poplar trees on his property where the Pearl River County Courthouse stands today. "Poplar" Jim Smith traded ten bushels of corn to the local Indians in exchange for his property. His descendants still live in this area.
By the 1880s, the New Orleans as well as Northeastern Railroad created a rail line through the location which significantly aided in the locations growth as well as financial progression, particularly in the timber market.
When World War I came, the area was buzzing with sawmills. Large sums of money were earned in the timber industries.
In early 1923, Pearl River Jr. College was founded in Poplarville and has evolved into one of the most notable Junior Colleges in the United States The school is now known as Pearl River Community College, it continues to offer academic needs of citizens of this region of Mississippi.
At the beginning of the 1960s, the National Aeronautical Space Administration (NASA) introduced high technology to the area when it constructed the Mississippi Test Facility, part of which extends into Pearl River County. This brand new testing center was built to test the first two stages of the Saturn 5 spacecraft that were engineered for travel to the moon.
Approximately 10 years later, after the Moon Mission was completed, the Mississippi Test Facility was renamed the National Space Technology Laboratories (NSTL).
The U. S. Navy, United States Geological Survey, Earth Resources Laboratory, Environmental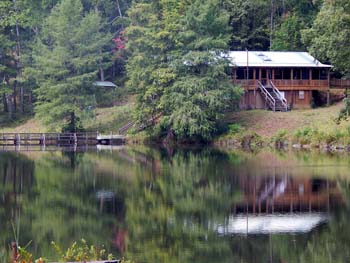 Protection Agency are some of the departments which have great need for high technology. Scientific researchers have relocated into the area from all over the United States. Of the U. S. civil servants that are stationed at NSTL, one of eight has a PhD.
Poplarville has a lovely native environment provides several opportunities for entertainment as well as eco-tourism.
Poplarville is conveniently located and is only a 25 minute drive to New Orleans. And, Poplarville is only a 25 minute drive to the most beautiful sugar white sand beaches on the entire Mississippi Gulf Coast along with access to a vast array of terrific restaurants, outdoor attractions, and scenic byways and the excitement of two non-stop casino resorts in nearby Hancock County.
And, the cost of real estate is among the lowest along the entire Mississippi Gulf Coast.
Whether you are planning to relocate with your family or are looking for a retreat in a country or waterfront setting, let Kelly help you with your real estate investment in Poplarville, Mississippi and guide you through the time consuming process of looking for that special property.
Important Resources Associated With Poplarville, Mississippi

City Data Concerning Pearl River County, MS
Pearl River County Sheriffs Department
Pearl River County, MS Fire Department
Pearl River County Hospital
Bay St. Louis Municipal Harbor
Pearl River County/MS School District
Pearl River County Historical Society
Bay St. Louis'Old Town' Website
Pearl River County Tourism Development Bureau
Current U.S. Census Bureau Data on Pearl River County, MS
Wikipedia info on Pearl River County, MS
Pearl River County Public Library
Pearl River County Chamber of Commerce
Pearl River County My Home Website – Relocation Guide
Pearl River County Government Online
Pearl River County, MS Yellow Pages
Hancock Country Scenic Byways
Bay St Louis, MS Sea Coast Echo Newspaper
What To Do and See On the Mississippi Gulf Coast West of Pearl River County, MS
Dog Friendly Attractions Near Pearl River County, MS
Pet Friendly Mississippi Gulf Coast Beaches
Mississippi Coastal Heritage Trail
Buccaneer Mississippi State Park
Gulf Coast Scenic Byways
Mississippi State Tourism Office Website
Sun Herald Newspaper
Mississippi Coast Coliseum & Convention Center
Mississippi Gulf Coast Attractions Association
Mississippi Gulf Coast Calendar of Events Suitable For Children
Gulf Coast Mississippi Retiree Partnership
Mississippi Gulf Coast News
Mississippi Gulf Coast Information Guide
See South Mississippi Magazine
Gulf Coast For Kids Foundation
Mississippi Gulf Coast Local News
Mississippi Gulf Coast Travel Guide
Infinity Science Center
YouTube Video Guide To Real Estate On The Mississippi Gulf Coast
Utility Companies

Cable One
AT&T – Telephone, Internet and Television
Coast Electric Power Association – Electricity Provider for Pearl River County, MS
Pearl River County Water & Sewer District
Casino Gaming
Silver Slipper Casino – Pearl River County
Hollywood Casino – Pearl River County
Mississippi Casinos
List of 11 Mississippi Gulf Coast Casinos
List of Casinos in Mississippi
History of Gambling In Mississippi
Golf

Mississippi Gulf Coast Golf Association
Entertainment

100 Man Hall in Bay St. Louis on the Mississippi Blues Trail
Mississippi Gulf Coast Event Calendar
Mississippi Gulf Coast Family Fun Event Calendar
Restaurants
Mississippi Seafood Trail – Mississippi Gulf Coasts 40 Best Seafood Restaurants
Mississippi Gulf Coast Restaurant Guide
Mississippi Online Guide To Coastal Dining
State of Mississippi Guide to 756 Restaurants and Bars