My name is Kelly Creely and I am a REALTOR® - Associate Broker with the Crawford Realty Group. I am a real estate agent that caters to both prime residential and commercial real estate properties that are located in Pass Christian, MS. I hope you enjoy the information on Pass Christian, MS that I am sharing with you. At the bottom of this page is a list of important resources that are useful to both Pass Christian, MS residents and visitors alike. Please bookmark and add this page to your favorites and visit this page often.
Why Purchase Real Estate In Pass Christian, Mississippi?
Pass Christian, MS History
Pass Christian, MISSISSIPPI, or "the Pass" as it is referred to by locals, is a peninsula located in Harrison County and was founded by the French in 1699. Pass Christian is the home of the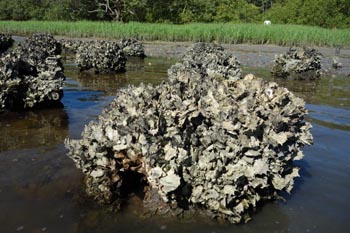 second largest oyster reef cluster in the world. For hundreds of years, fishermen have been able to harvest both oysters and clams with hand held tongs in the shallow water along the Pass Christian coast line.

The Pass Christian Yacht Club had its origination in 1849 and became the birthplace of the second oldest water sporting club in the United States. The Pass Christian Yacht Club is actually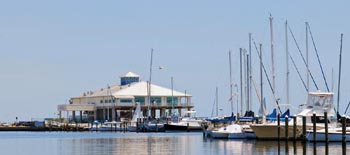 the predecessor and the model of which the Southern Yacht Club in New Orleans is based on.

For many, many generations Pass Christian was considered to be the most beautiful community on the entire Mississippi Gulf Coast. As early as the 1830's, Pass Christian began to evolve into a bustling community that began to do a great deal of trade between nearby New Orleans. In fact, by 1835 there were multiple, year round, daily steamboat runs between New Orleans and Pass Christian that transported both merchandise and commuting passengers between those communities. In the 1830's several magnificent hotels were constructed in Pass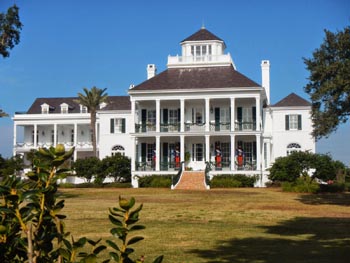 Christian as well as stately mansions which became 2nd homes to wealthy New Orleanians.

Prior to the War Between The States, Pass Christian grew to be the commercial center of trade in Harrison County that was transported all over the World. At that time there were abundant supplies of timber in untamed forests as well as tall, and easily accessible supplies to tall cypress. The majority of this fine timber that was cut in Southern Mississippi was actually exported to France and was used to construct the French Naval fleet. Much of this timber was also transported to New Orleans and was used to construct much of homes in this City where many still stand to this very day.

In that time period, Pass Christian was also a substantial center in the deep South where large herds of sheep were maintained for the production of wool. There was for many years an active auction exchange where wool was sold to the highest bidder for both domestic and export consumption.

Beginning in 1820 to the advent of the War Between the States in the early 1860's, Pass Christian was a booming economic center.

In 1849 and 1850 alone, a total of sixty palatial Antebellum mansions were constructed along the Pass Christian beach front. And, many of these home owners began producing their own wine from large grape orchards that flourished in the warm sandy Mississippi Gulf Coast soils.

By 1875, there were 22 passenger train stops in Pass Christian that brought passengers to and from both Mobile, AL and New Orleans, LA. During the summer months in particular, many affluent New Orleans families maintained residence in Pass Christian. The men commuted to and from New Orleans daily on the passenger trains.

For the past 180 years, many New Orleanians have constructed stately mansions and cottages by the beautiful Mississippi Gulf Coast beach in Pass Christian. Because it is only 55 miles from New Orleans to Pass Christian, it is considered a playground and popular vacation destination for many New Orleanians.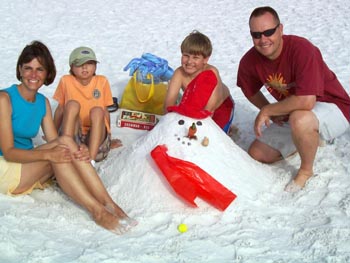 Pass Christian has the highest property values in Harrison County and has more million dollar homes per capita than any other community in Mississippi.
U.S. President Woodrow Wilson visited Pass Christian during the course of the 1913-1914 Christmas season for a period of three weeks. President Wilson traveled by train to Pass Christian to recover from a severe bout of influenza. The home President Wilson and his family resided in during his convalescence became known as the Dixie White House. This property suffered much damage during the course of Hurricane Camille which struck in 1969. Hurricane Camille was the most powerful Hurricane to have ever struck the United States. Sustained winds of 200-250 miles per hour created many tornadoes as well. Many trees were shattered and/or uprooted and building of every description were either completely destroyed or very badly damaged. However, many homes and buildings that were located on higher ground did indeed survive to this day in spite of substantial damage inflicted by Hurricane Katrina in late August of 2005.

Former U.S. President Teddy Roosevelt also visited Pass Christian in 1915 as the special guest of John M. Parker. In 1916, Mr. Parker was Teddy Roosevelts nominee for U.S. Vice President on the Teddy Roosevelt Bull Moose Presidential election ticket in that same year.
In 2014, the U.S. Census Bureau estimated the Pass Christian 2013 population was 5,128. Pass Christian is a quiet, nearly crime-free residential community with very little commerce or industry yet is rated the number 1 Public High School in the State of Mississippi.
Although Pass Christian's population is quite modest by big city standards, access to fine dining, the arts & culture scene, attractions, activities, close access to numerous large gambling casinos, frequent special events, outdoor recreation, scenic byways, and shopping are the reasons why it is the envy of numerous cities in the United States that have a much greater population.
Pass Christian has six miles of beautiful white sandy beaches along Highway 90.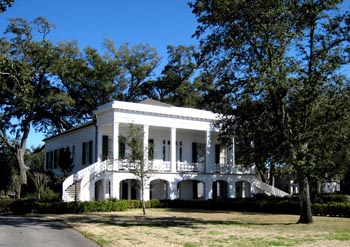 A popular thoroughfare is Scenic Drive which is a two-and-a-half mile stretch though the Pass Christian Historic District that includes 330 acres and consists of 119 magnificent historic dwellings and buildings which are rich in architectural significance.

Let me help you with your real estate investment in Pass Christian and guide you through the time consuming process of looking for that special property.

Important Resources Associated With Pass Christian, Mississippi

Pass Christian MS City Government
City Data Concerning Pass Christian, MS
Pass Christian, MS Police Department
Hancock County Sheriffs Department
Pass Christian, MS Fire Department
Hancock Medical Center
Pass Christian Municipal Harbor
Pass Christian School District
Hancock County Historical Society
Pass Christian Historical Society
More Pass Christian Historical Information
Hancock County Tourism Development Bureau
Current U.S. Census Bureau Data on Pass Christian, MS
Wikipedia info on Pass Christian, MS
Pass Christian Public Library
Hancock County Chamber of Commerce
Hancock County My Home Website – Relocation Guide
Hancock County Government Online
Pass Christian, MS Yellow Pages
Hancock Country Scenic Byways
Bay St. Louis MS Sea Coast Echo Newspaper
What To Do and See On the Mississippi Gulf Coast West of Pass Christian, MS
Dog Friendly Attractions Near Pass Christian, MS
Pet Friendly Mississippi Gulf Coast Beaches
Mississippi Coastal Heritage Trail
Buccaneer Mississippi State Park
Gulf Coast Scenic Byways
Mississippi State Tourism Office Website
Sun Herald Newspaper
Mississippi Coast Coliseum & Convention Center
Mississippi Gulf Coast Attractions Association
Mississippi Gulf Coast Calendar of Events Suitable For Children
Gulf Coast Mississippi Retiree Partnership
Mississippi Gulf Coast News
Mississippi Gulf Coast Information Guide
See South Mississippi Magazine
Gulf Coast For Kids Foundation
Mississippi Gulf Coast Local News
Mississippi Gulf Coast Travel Guide
Infinity Science Center
YouTube Video Guide To Real Estate On The Mississippi Gulf Coast
Utility Companies

Cable One
AT&T – Telephone, Internet and Television
Coast Electric Power Association – Electricity Provider for Pass Christian, MS
Hancock County Water & Sewer District
Casino Gaming
Silver Slipper Casino – Bay St. Louis
Hollywood Casino – Bay St. Louis
Mississippi Casinos
List of 11 Mississippi Gulf Coast Casinos
List of Casinos in Mississippi
History of Gambling In Mississippi
Golf

Mississippi Gulf Coast Golf Association
Entertainment

100 Man Hall in Pass Christian on the Mississippi Blues Trail
Mississippi Gulf Coast Event Calendar
Mississippi Gulf Coast Family Fun Event Calendar
Restaurants
Mississippi Seafood Trail – Mississippi Gulf Coasts 40 Best Seafood Restaurants
Mississippi Gulf Coast Restaurant Guide
Mississippi Online Guide To Coastal Dining
State of Mississippi Guide to 756 Restaurants and Bars