My name is Kelly Creely and I am a REALTOR® - Associate Broker with the Crawford Realty Group. I am a real estate agent that caters to both prime residential and commercial real estate properties that are located in Ocean Springs, MS. I hope you enjoy the information on Ocean Springs, MS that I am sharing with you. At the bottom of this page is a list of important resources that are useful to both Ocean Springs, MS residents and visitors alike. Please bookmark and add this page to your favorites and visit this page often.
Why Purchase Real Estate In Ocean Springs, Mississippi?
Ocean Springs, MS History
Ocean Springs, Mississippi is a community located in Jackson County. When the French built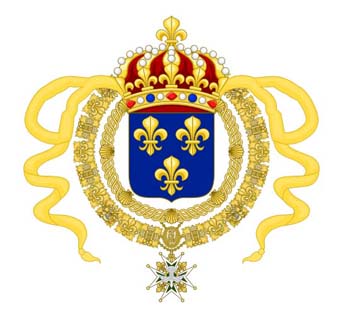 Fort Maurepas in 1699 in what is now called Ocean Springs, Ocean Springs was called 'Old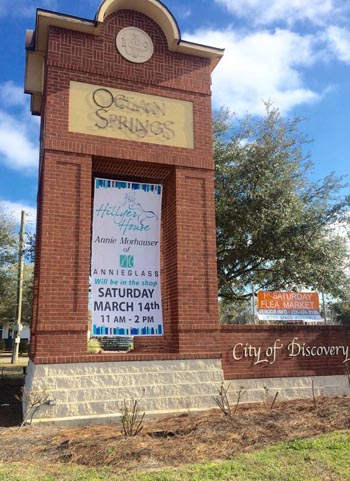 Biloxi' when it was the French Seat of Government in the Louisiana Territory. In 1720, the capitol was moved to 'New Biloxi, which is present day Biloxi.

In the 1830's, Ocean Springs reputation as a health resort and spa began to grow dramatically as the result of the reputation of the healing water that was available in the various fresh water springs. There were multiple daily steamboat landings and departures at Ocean Springs that delivered countless visitors and tourists to Ocean Springs 180 years ago. Much of this visitation originated from residents of Mobile, AL and New Orleans, LA. In fact, as they did in Pass Christian, MS, many affluent New Orleans family's constructed beautiful summer homes in Ocean Springs. The men who owned the flourishing businesses in New Orleans frequently began to commute to New Orleans via steamboat. At night wood pine knots and pine sap was set on fire on top of huge oyster shell beacons that were set on the elevated bluffs that are situated above the Ocean Springs shoreline. These beacons guided steamboats to the landing areas at night. Ocean Springs was a pioneer in developing the health tourism industry in the United States.

With the advent of the passenger train in the 1870's, Ocean Springs became a popular summer vacation retreat for affluent New Orleanians as well as tourists from the mid-west attracted to The Ocean Springs Hotel and Spa in particular. A prominent New Orleans physician believed the local springs had medicinal qualities.

In 1853, Old Biloxi changed its name to Lynchburg followed by incorporation in 1892 with a name change to Ocean Springs because of the famous hotel resort named The Ocean Springs Hotel for the area's health-giving waters and overflowing springs.

From 1885 into the 1930's Ocean Springs was a center for shipping of citrus fruits and pecans from the many outstanding orchards that were cultivated in this community. The Native American Indians introduced the first French settlers to the pecans that grew in the wild in this community. Pioneers in the commercial pecan industry, experimented with propagation by way of grafting. This successful propagation technique resulted in the original development of what became the famous and very popular paper shell pecan known as Success. This particular variety of Pecan is still quite popular today.
The soil that can be found in Ocean Springs is ideal for the cultivation of pecans. Trees that were grown here began to bear pecans in the third and fourth year. The yields that these pecan trees produced increased annually until a 12 year old pecan tree averaged a 40 to 50 lb. harvest. These pecan trees continued to bear this rate of abundant production for many decades. Other areas in the Southern United States began to procure pecan grafting wood as well as purchase trees from Ocean Springs nurseries. Today, the choice paper shell brand of pecans are grown throughout the Southern United Stateas.
Many citrus fruits were once grown in in Ocean Springs. Satsumas were the most popular. However, during the depression period of the 1930's a series of unusually cold winters killed the citrus fruit orchards and the trees were never replaced. Much of the land that was used to cultivate citrus fruit as well as pecans has been cleared and converted into sub-divisions that now house the ever growing population. Ocean Springs residents that are fortunate to have purchased a housing lot with two or three of these original pecan trees quickly learn that the crop will satisfy their own household needs. And, there is enough surplus pecans that they can sell to help pay the taxes on their property.
Ocean Springs is situated on an elevated, headland peninsula surrounded by water.
The topography of Ocean Springs features low, rolling hills and the overall elevation of this community is the highest along the entire Mississippi Gulf Coast. The elevation, as well as the wonderful, fresh water springs were a major reason why D'Iberville selected Ocean Springs to be the very first French Colony in the entire Mississippi Valley.

The vast majority of buildings in Ocean Springs are constructed on lots that are at least 35 feet above sea level. This is the reason that other than wind damage to roofs and windows, so few structures in Ocean Springs were completely destroyed because of the 30 foot tidal surge that accompanied Hurricane Camille in 1969 and Hurricane Katrina in 2005. Buildings in Ocean Springs that were constructed at elevations that were below 30 feet were completely destroyed by the massive tidal surge that accompanied these two violent storms in particular. However, the percentage of buildings in Ocean Springs that suffered irreparable damage during the course of these two hurricanes was considerably lower than the other communities located on the Mississippi Gulf Coast. For those who are concerned about hurricanes along the Mississippi Gulf Coast, but would still like to live near the Gulf of Mexico beaches, Ocean Springs real estate should be considered.

Ocean Springs is situated with the Gulf Sound at the southern front, the back waters of Old Fort Bayou to the north, and Biloxi Bay at its western side. The community, much like an antebellum cultural village, is immersed with magnificent Live Oaks that are heavily laden with Spanish moss dripping from every outreaching limb.
Separating Ocean Springs from the city of Biloxi, is the beautiful Biloxi Bay Bridge. This bridge separates two distinct types of lifestyles which have risen from the same heritage and the same culture. Both Biloxi and Ocean Springs claim to be the first French Settlement in the United States and the earliest Capital of the Louisiana Territory.

Today, Biloxi has the glitter and congestion of numerous casinos while Ocean Springs treasures its quiet tree lined residential neighborhoods, numerous antique stores, boutiques, many fine restaurants, and art colony as initially espoused by its famous longtime resident, the late artist, Walter Inglis Anderson. Walter Anderson's son, Peter Anderson founded Shearwater Pottery which is still creating fine art work in clay. Ocean Springs is set in an exquisitely beautiful location of the Mississippi Gulf Coast and miles of trails, walking paths, greenways, bike paths, and sugar-white sandy beaches can be found here.
Another unique aspect of life in Ocean Springs is the Peter Anderson Arts and Crafts Festival. This is the largest arts festival in Mississippi and it attracts well over 100,000 attendees and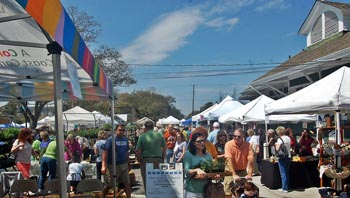 hundreds of artisans and food vendors each November. Known as the City of Discovery, in tribute to the French explorers who settled here, Ocean Springs real estate provides the perfect base camp for an abundance of discovery in and around Ocean Springs. Ocean Springs also has its own microbrewery, excellent healthcare facilities, and the schools in the Ocean Springs area are some of the very best in Mississippi. There is also very little crime in Ocean Springs. Ocean Springs also features two lovely marinas that will accommodate almost 300 vessels as long as 75 feet.
In 2013, Ocean Springs was one of only three communities in the United States to be awarded the prestigious 'Great American Main Street' award from the National Trust of Historic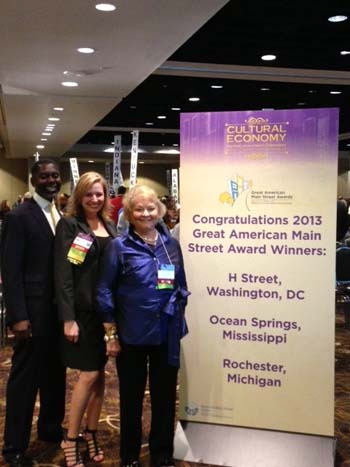 Preservation. Ocean Springs on going beautification project was a factor, commitment to historic preservation, and its successful efforts to attract over 300 new businesses to Ocean Springs since Hurricane Katrina were part of the National Trust of Historic Preservations decision making process.
According to the U.S. Census Bureau, the population of Ocean Springs was 17,461 in 2012. The median household income in Ocean Springs in 2010 was $59,516 and the per capita income was $33,107. The income level in Ocean Springs is just below the City of Madison which has the highest income level in Mississippi. The average home value in Ocean Springs is approximately $202,000.
Set against a backdrop of sugar-white sand beaches, great deep-sea or freshwater fishing, an array of championship golf courses, museums and historic sites, terrific seafood restaurants, and the excitement of 24-hour non-stop casino resorts 3 miles over the Biloxi Bay Bridge, there is a lot to love about life in Ocean Springs, and homes for sale in Ocean Springs MS are available for every taste and lifestyle.
Whether you are planning to relocate with your family or are looking for a quiet beach retreat, let me help you with your real estate investment in Ocean Springs, and guide you through the time consuming process of looking for that special property.
Important Resources Associated With Ocean Springs, Mississippi

Ocean Springs MS City Government
City Data Concerning Ocean Springs, MS
Ocean Springs, MS Police Department
Jackson County Sheriffs Department
Ocean Springs, MS Fire Department
Singing River Health System
Jackson County Small Craft Harbor
Ocean Springs Small Craft Harbor
Gulfport-Biloxi International Airport
Ocean Springs Public School District
Ocean Springs Historical Society
Jackson County Historical and Genealogical Society
Gulf Islands National Seashore
City of Ocean Springs – Visitor Information
Mississippi Development Authority
Current U.S. Census Bureau Data on Ocean Springs, MS
Wikipedia info on Ocean Springs, MS
Ocean Springs Public Library
Ocean Springs Chamber of Commerce
Jackson County Government Online
Ocean Springs, MS Yellow Pages
Ocean Springs Record Community Newspaper
Jackson County Local News
What To Do and See On the Mississippi Gulf Coast West of Ocean Springs, MS
Dog Friendly Attractions Near Ocean Springs, MS
Pet Friendly Mississippi Gulf Coast Beaches
Mississippi Coastal Heritage Trail
Buccaneer Mississippi State Park
Gulf Coast Scenic Byways
Mississippi State Tourism Office Website
Sun Herald Newspaper
Mississippi Coast Coliseum & Convention Center
Mississippi Gulf Coast Attractions Association
Mississippi Gulf Coast Calendar of Events Suitable For Children
Gulf Coast Mississippi Retiree Partnership
Mississippi Gulf Coast News
Mississippi Gulf Coast Information Guide
See South Mississippi Magazine
Gulf Coast For Kids Foundation
Mississippi Gulf Coast Local News
Mississippi Gulf Coast Travel Guide
Infinity Science Center
YouTube Video Guide To Real Estate On The Mississippi Gulf Coast
Utility Companies

Cable One
AT&T – Telephone, Internet and Television
Mississippi Power
Coast Electric Power Association
Center Point Energy – Natural Gas
Ocean Springs Water & Sewerage Department; 1018 Porter Ave, Ocean Springs, MS 39564 – (228)875-4176
Casino Gaming
Beau Rivage Resort & Casino - Biloxi
Boom Town - Biloxi
Golden Nugget Ocean Springs - Biloxi
Hard Rock Hotel and Casino - Biloxi
Harrah's Gulf Coast - Biloxi
IP Casino Resort Spa - Biloxi
Palace Casino Resort - Biloxi
Treasure Bay - Biloxi
Island View Casino – Gulfport
Silver Slipper Casino – Bay St. Louis
Hollywood Casino – Bay St. Louis
Mississippi Casinos
List of 11 Mississippi Gulf Coast Casinos
List of Casinos in Mississippi
History of Gambling In Mississippi
Golf

Mississippi Gulf Coast Golf Association
Entertainment

100 Man Hall in Ocean Springs on the Mississippi Blues Trail
Mississippi Gulf Coast Event Calendar
Mississippi Gulf Coast Family Fun Event Calendar
Restaurants
Mississippi Seafood Trail – Mississippi Gulf Coasts 40 Best Seafood Restaurants
Mississippi Gulf Coast Restaurant Guide
Mississippi Online Guide To Coastal Dining
State of Mississippi Guide to 756 Restaurants and Bars