My name is Kelly Creely and I am a REALTOR® - Associate Broker with the Fidelity Realty Group. I am a real estate agent that caters to both prime residential and commercial real estate properties that are located in McHenry, MS. I hope you enjoy the information on McHenry, MS that I am sharing with you. At the bottom of this page is a list of important resources that are useful to both McHenry, MS residents and visitors alike. Please bookmark and add this page to your favorites and visit this page often.
Why Purchase Real Estate In McHenry, Mississippi?
McHenry, MS History
McHenry, Mississippi is located in Stone County and is about 10 miles south of Wiggins which is the County Seat.
The beautiful McHenry area started to become settled in the late 1880's which was completely covered by virgin forests. The name of this community was selected in honor of Dr. George McHenry who was a prominent early resident.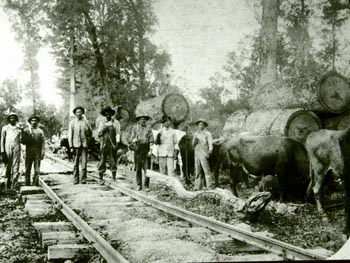 In 1893, the railroad was completed that connected the McHenry area to the port in Gulfport. This enabled the McHenry area to prosper when large sawmills were constructed to exploit the vast timber reserves that were available in the yellow pine forests.
McHenry offers home owners who reside here magnificent natural scenery. And, although McHenry is only a 20 minute drive at most from the Mississippi Gulf Coast beaches, the cost of owning a home here is more affordable than real estate offered in coastal communities located in Jackson, Harrison, and Hancock counties. And, McHenry is far enough north of the Mississippi Gulf Coast that the impact of violent weather caused by hurricanes is considerably diminished.
In fact, since post-hurricane Katrina 2005, McHenry's 256 foot elevation, and rapid access to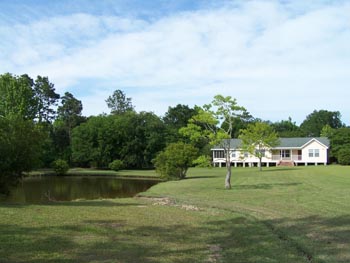 both Gulfport and Biloxi have led to the construction of numerous, modern residential sub-divisions. The quality of these homes is excellent, but the cost is more affordable than comparable properties located in nearby Harrison County at much lower elevations above sea level.
McHenry features the nearby Desoto National Forest which provides over ½ million acres of spectacular outdoor scenic wonders. Mississippi's only federally designated Wild and Scenic River includes the Black Creek water shed which is in near McHenry. McHenry also features the Pascagoula River Basin which is Mississippi's second largest basin. This basin drains an area that is approximately 1,000 square miles that ultimately drains into the Gulf of Mexico. The beautiful Red Creek flows through the southern part of McHenry. The last unregulated major river system outside of Alaska is contained within the Pascagoula River Basin. Two major tributaries are located in McHenry.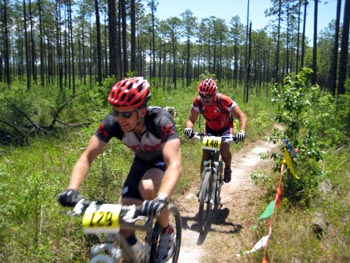 Recreational activities abound near McHenry, Mississippi. Over 100 square miles of unspoiled wilderness awaits nature lovers. 41 miles of federally maintained hiking trails follow the beautiful Black Creek. Fresh water fishing, camping, canoeing, swimming, tubing, picnicking, horseback and ATV riding are always nearby in forests that have a teaming ecosystem that features a large variety of wild birds. For those who enjoy hunting, McHenry has an abundance of deer, turkey, quail, and rabbit.
McHenry is conveniently located and is only a 90 minute drive to New Orleans. McHenry is only a 10 mile drive south to the white sand Mississippi Gulf Coast beaches, a vast array of terrific restaurants, and the excitement of 24-hour non-stop casino resorts.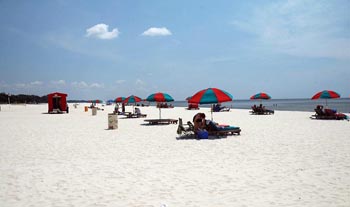 Let me help you with your real estate investment in McHenry, and guide you through the time consuming process of looking for that special property.
Important Resources Associated With McHenry, Mississippi

Wikipedia – McHenry, MS
Stone County MS Government
Stone County Sheriffs Department
Stone County Medical Center
City Data Concerning Stone County, MS
Gulfport-Biloxi International Airport
Stone County Public School District
Stone County History
Stone County Economic Development Authority
Mississippi Development Authority
Current U.S. Census Bureau Data on Stone County, MS
Wikipedia info on Stone County, MS
Stone County Public Library
Stone County, MS Yellow Pages
What To Do and See On the Mississippi Gulf Coast West of Stone County, MS
Dog Friendly Attractions Near Stone County, MS
Pet Friendly Mississippi Gulf Coast Beaches
Mississippi Coastal Heritage Trail
Buccaneer Mississippi State Park
Gulf Coast Scenic Byways
Mississippi State Tourism Office Website
Sun Herald Newspaper
Mississippi Coast Coliseum & Convention Center
Mississippi Gulf Coast Attractions Association
Mississippi Gulf Coast Calendar of Events Suitable For Children
Gulf Coast Mississippi Retiree Partnership
Mississippi Gulf Coast News
Mississippi Gulf Coast Information Guide
See South Mississippi Magazine
Gulf Coast For Kids Foundation
Mississippi Gulf Coast Local News
Mississippi Gulf Coast Travel Guide
Infinity Science Center
YouTube Video Guide To Real Estate On The Mississippi Gulf Coast
Utility Companies

Cable One
AT&T – Telephone, Internet and Television
Mississippi Power
Coast Electric Power Association
Center Point Energy – Natural Gas
Stone County Water & Sewerage Department
Casino Gaming
Beau Rivage Resort & Casino
Boom Town
Golden Nugget Stone County
Hard Rock Hotel and Casino
Harrah's Gulf Coast
IP Casino Resort Spa
Palace Casino Resort
Treasure Bay
Island View Casino – Gulfport
Silver Slipper Casino – Bay St. Louis
Hollywood Casino – Bay St. Louis
Mississippi Casinos
List of 11 Mississippi Gulf Coast Casinos
List of Casinos in Mississippi
History of Gambling In Mississippi
Golf

Mississippi Gulf Coast Golf Association
Entertainment

100 Man Hall in Stone County on the Mississippi Blues Trail
Mississippi Gulf Coast Event Calendar
Mississippi Gulf Coast Family Fun Event Calendar
Restaurants
Mississippi Seafood Trail – Mississippi Gulf Coasts 40 Best Seafood Restaurants
Mississippi Gulf Coast Restaurant Guide
Mississippi Online Guide To Coastal Dining
State of Mississippi Guide to 756 Restaurants and Bars