My name is Kelly Creely and I am a REALTOR® - Associate Broker with the Crawford Realty Group. I am a real estate agent that caters to both prime residential and commercial real estate properties that are located in Long Beach, MS. I hope you enjoy the information on Long Beach, MS that I am sharing with you. At the bottom of this page is a list of important resources that are useful to both Long Beach, MS residents and visitors alike. Please bookmark and add this page to your favorites and visit this page often.
Why Purchase Real Estate In Long Beach, Mississippi?
Long Beach, MS History
Long Beach, MS is the archetypal small Mississippi Community with the exception that is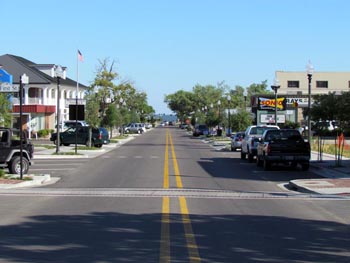 blessed being located on the Mississippi Gulf Coast. Long Beach has a very rich history as do all of the other MS Gulf Coast coastal communities. Long Beach has added allure because it is also a residential college town.
Both Long Beach and Pass Christian, MS share Cat Island as a barrier island along with that islands shared historic significance. Cat Island was discovered by Pierre LeMoyne D'Iberville in March of 1699 and named this barrier island Isle aux Chats.
In 1719, a Christian Ladner arrived on the Mississippi Gulf Coast aboard the "Le Marie' at age 20 and he married a Marie Brunet (Brunel). This couple had a son, Nicholas Christian Ladner who was born in 1727 who married Marianne and they had eleven children. N. Christian Ladner developed Cat Island in 1745. These parents were the name sake of the two channels off the coast of Long Beach called Pass Christian and Pass Marrianne. The City of Pass Christian was named after N. Christian Ladner.

Following the death of her husband, N. Christian Ladner in 1759, Widow, Marrianne Ladner moved to what is now East Long Beach in 1788 and called Bear Point and built a home with chimneys at each end of the house which was the custom at that time. Over time, and due to the ravages of hurricanes, only the chimneys remained of this home and the chimneys were used as location markers by local fisherman. This small settlement acquired the name of Old Chimneys.
A popular Long Beach restaurant called Chimney's Restaurant was located close to the former Ladner estate. That establishment became Chappey's Restaurant which closed after the advent of Hurricane Katrina. There are now restaurants in nearby Gulfport Mississippi with these two names.
Long Beach has a colorful history that is enriched by many stories about pirates. A famous English pirate named Captain Cleytus Pitcher prowled the Mississippi Gulf Coast and buried his captured treasure at today what is referred to as Pitcher's Point. Pitcher's Point is near the western border of Long Beach near the Pass Christian city limit.
Pitcher's Point is supposed to be cursed to this day because of a drunken brawl. Captain Pitcher got into a heated exchange with his men and his fellow pirates burned down a tree house where Captain Pitcher lived with Captain Pitcher still in the house.
The Community changed its name to Rosalie by a family named McCaughan.
In the 1870's a George Scott gifted a parcel of land to be used as a railroad station that connected to Gulfport, MS and Mobile, AL to the East and as far West as New Orleans and then Houston.
Two brothers with the last name of Thomas developed fruit tree orchards in the 1880's. These brothers cleared many acres of open land for the cultivation of both fruit and vegetables. The brothers changed the name of the community from Scott's Station to Long Beach.
From around 1908 until 1923, Long Beach was a leading truck farming center and was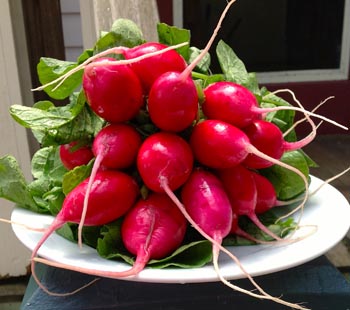 recognizes as the 'Radish Capital of the World'. Train cars loaded with radishes named 'Long Beach Reds' were transported to manufacturing areas in the northern United States for the workers to enjoy their afternoon beer.
Present Day Long Beach, Mississippi

Long Beach, Mississippi is a beautiful beach community located in Harrison County and was incorporated in 1905 with 800 residents. Long Beach is located 3 miles west of Gulfport and 60 miles east of New Orleans. According to the U.S. Census Bureau, the population of Long Beach was estimated to be 15,176 in 2013.
In 2013, CNN listed Long Beach as one of it's 'Can't Miss' beaches in the United States because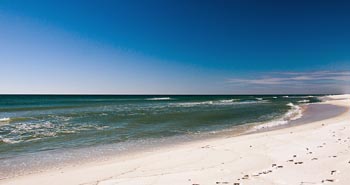 of it's incredible beauty. There are wonderful homes and real estate in every price range available in Long Beach.
The Long Beach public school system has a long-standing tradition of excellence. The Long Beach public school system has a student-to-teacher ratio of only 14-1 which is amongst the lowest in the entire State of Mississippi. Long Beach High School offers rigorous academics including college preparatory classes, advanced placement classes, and award winning vocational classes. In 2007, Long Beach High School was named a National Blue Ribbon School by the U.S. Department of Education and one of only 273 private and public schools in the United States to receive this honor.
Long Beach is an affluent community in terms of income and real estate prices. For example, the median household income in Long Beach is $54,832, and the median rent price is $976. This is 66 percent higher than the rest of Mississippi which indicates a high desirability to live in this area. The crime rate in Long Beach is amongst the lowest in Mississippi.
According to Movoto.com, Long Beach, MS is the #1 of 10 rated cities in Mississippi to live in.
Long Beach also maintains a beautifully maintained Harbor and Yacht Club facility that is suitable for smaller water craft.
A well-known local landmark is the 'Friendship Oak' which is located near 'Beach Boulevard' on the Long Beach University of Southern Mississippi Campus. This magnificent oak tree is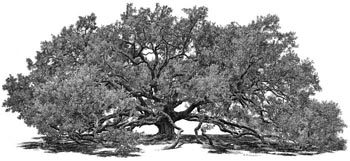 estimated to be over 500 years old and has branches that reach out over 100 feet which shelter a raised platform known as a 'Shoe Fly' which surrounds its ancient trunk.
Although Long Beach population is quite modest by big city standards, access to fine dining, the arts & culture scene, attractions & activities, close access to numerous large gaming casinos, frequent special events, outdoor recreation, scenic byways, and shopping are the reasons why Long Beach is the envy of numerous cities in the United States that have a much greater population.
Let me help you with your real estate investment in Long Beach, MS and guide you through the time consuming process of looking for that special property. (Insert Kelly's phone number)
Important Resources Associated With Long Beach, Mississippi

Long Beach, MS City Government
City Data Concerning Long Beach, MS
Long Beach, MS Police Department
Harrison County Sheriffs Department
Long Beach, MS Fire Department
Long Beach, MS School District
Long Beach Historical Society
Harrison County Tourism Commission
Current U.S. Census Bureau Data on Long Beach, MS
Wikipedia info on Long Beach, MS
Long Beach Public Library
Mississippi Gulf Coast Chamber of Commerce
Harrison County Government Online
Long Beach, MS Yellow Pages
University of Southern Mississippi in Long Beach, MS
What To Do and See On the Mississippi Gulf Coast West of Long Beach, MS
Dog Friendly Attractions Near Long Beach, MS
Pet Friendly Mississippi Gulf Coast Beaches
Mississippi Coastal Heritage Trail
Buccaneer Mississippi State Park
Gulf Coast Scenic Byways
Mississippi State Tourism Office Website
Sun Herald Newspaper
Mississippi Coast Coliseum & Convention Center
Mississippi Gulf Coast Attractions Association
Mississippi Gulf Coast Calendar of Events Suitable For Children
Gulf Coast Mississippi Retiree Partnership
Mississippi Gulf Coast News
Mississippi Gulf Coast Information Guide
See South Mississippi Magazine
Gulf Coast For Kids Foundation
Mississippi Gulf Coast Local News
Mississippi Gulf Coast Travel Guide
YouTube Video Guide To Real Estate On The Mississippi Gulf Coast
Utility Companies

Cable One
AT&T – Telephone, Internet and Television
Mississippi Power – Electricity Provider for Long Beach, MS
City of Long Beach, MS Water Department
Casino Gaming
Mississippi Casinos
List of 11 Mississippi Gulf Coast Casinos
List of Casinos in Mississippi
History of Gambling In Mississippi
Golf

Mississippi Gulf Coast Golf Association
Entertainment

Mississippi Gulf Coast Event Calendar
Mississippi Gulf Coast Family Fun Event Calendar
Restaurants
Mississippi Seafood Trail – Mississippi Gulf Coasts 40 Best Seafood Restaurants
Mississippi Gulf Coast Restaurant Guide
Mississippi Online Guide To Coastal Dining
State of Mississippi Guide to 756 Restaurants and Bars