My name is Kelly Creely and I am a REALTOR® - Associate Broker with the Crawford Realty Group. I am a real estate agent that caters to both prime residential and commercial real estate properties that are located in Gulfport, MS. I hope you enjoy the information on Gulfport, MS that I am sharing with you. At the bottom of this page is a list of important resources that are useful to both Gulfport, MS residents and visitors alike. Please bookmark and add this page to your favorites and visit this page often.
Why Purchase Real Estate In Gulfport, Mississippi?
Gulfport, Mississippi is a community located in Harrison County and is Mississippi's gateway to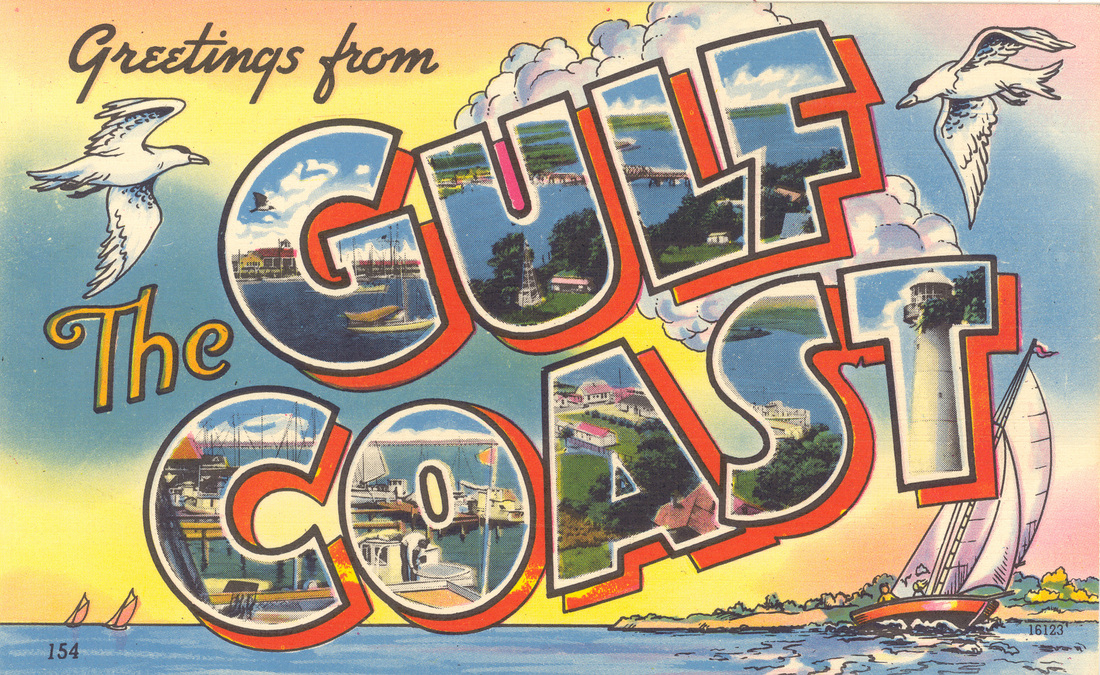 world commerce. When Pierre LeMoyne D'Iberville landed at Ship Island in February of 1699 off the coast of what is now Gulfport, he encountered the only natural deep-water channel on the Mississippi Gulf Coast. This deep-water Harbor is now the primary shipping terminal that processes bananas into the United States. With a 2013 population of 71,013, Gulfport is the second largest city in MS behind Jackson which is the State Capital.

Gulfport is considered to be one of the youngest communities on the Mississippi Gulf Coast. The city known as Gulfport was essentially created from scratch in 1887 by the directors of the Gulf & Ship Island Railroad. This railroad is not part of the Illinois Central Railway system. This early railroad was spearheaded by Confederate Army Captain W. H. Hardy. Hardy was a visionary and selected what is now Gulfport as the best location to unite Mississippi's two greatest assets which are abundant forests and the natural deep water channel off of the coast of Gulfport.

In the 1890's the railroad venture that W.H. Hardy helped create encountered serious financial problems. A former Union Army Captain by the name of Joseph T. Jones who made a fortune in oil, rescued the Gulf & Ship Island Railroad. 125 years ago, Captain Jones invested the unheard of sum of $16 Million to complete the railroad from Gulfport to the State Capital, Jackson. Captain Jones also dredged the 12 mile deep water channel that extended to Ship Island to a depth of 26 feet. He also developed the Gulfport Harbor infrastructure by erecting a pier that was 4500 feet long into the Gulf of Mexico. This personal investment represents almost $1Billion in 2015 Dollars.
In 1898 Gulfport became incorporated. After he was promised that Gulfport would be declared the Harrison County Seat, Captain Jones built the Gulfport Union Railroad Passenger Terminal, a

large office building, and a bank. Captain Jones also constructed the Gulf Coast roadway which was the predecessor of U.S. Highway 90. In addition, Captain Jones constructed a street car system, and a new electrical power plant as well as was one of the very finest 'grand' hotels in the entire Southern United States. This hotel was razed in the 1950's.

The first large commercial vessels entered Gulfport Harbor in 1902 with much local and regional fanfare. The timber industry in Mississippi exploded.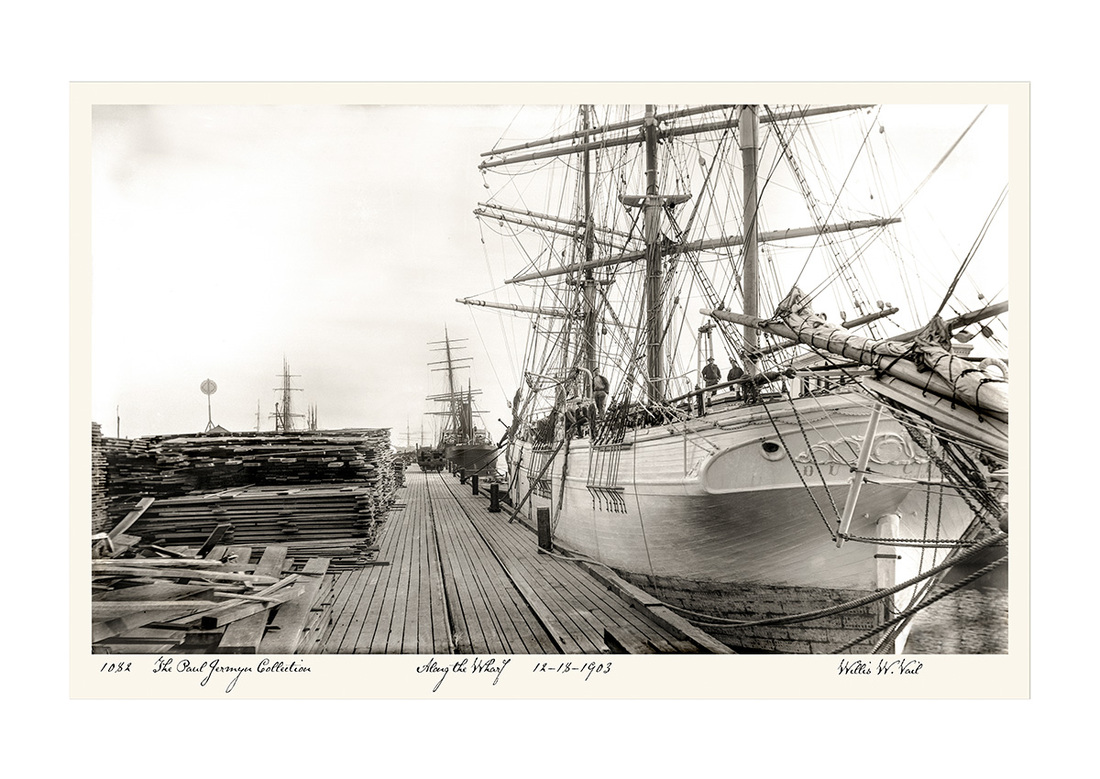 From 1910 and 1913, Gulfport Harbor shipped more yellow pine than any other port in the entire world.

During that time period, there were no less than 63 sawmill stops on the railroad line that connected Gulfport and Jackson, MS. Many of these stops served two or three sawmills. In the Gulfport Harbor, on a daily basis, there were 25-30 ships that were loading yellow pine lumber or were waiting their turn to do so.

This yellow pine lumber boom continued until the once abundant pine forests became depleted in the late 1920's.

Because the Gulfport Harbor's Port facilities extend so far out on the pier into the Mississippi Sound, much of the docking facilities, warehouses, automated unloading and loading systems, rail line spurs, and trailer truck parking are not visible to motorists who are traveling along U.S. Highway 90.

But, if one takes the elevator to the top of the Hancock Bank Building which is located at the corner of 14th St. and MS Highway 49, a full view of the Gulfport Harbor can be witnessed as well as the miles of sugar-white sandy beaches that run along the entire Mississippi Gulf Coast.

From its origin as a lumber port at the end of the 19th Century, Gulfport has evolved into a diversified city. With about 7 miles of gorgeous sandy beaches along the Gulf of Mexico, Gulfport is a tourism destination due in large part to Mississippi's Coast Casinos. The Island View Casino is located in Gulfport on Beach Blvd. and overlooks the beautiful Gulf of Mexico. Along the beach are historic home sites, numerous hotels and motels that accommodate the golfing and water tourism trade that make up a large part of the economy.

The Naval Construction Battalion Center is headquarter in Gulfport. The Seebee's rotate tours of duty overseas with their assignment at the Gulfport coastal base of operations. This Seebee base is one of only two of its kind in the United States. The U.S. Coast Guard has a station at the Gulfport Harbor. Gulfport is also the home of the Mississippi National Guard. In 1920, the U.S. Government acquired a large group of Spanish style buildings that are still well maintained to this day as part of the large Veteran's Hospital facility.
Gulfport is still growing after Hurricane Katrina. The downtown district has been revitalized and features may excellent restaurants, shops and a vibrant night life. Much of Gulfport's economic growth is taking place along MS Highway 49 from Beach Blvd. and North to the Intersection of I-10. Contributing to this growth includes the Gulfport Premium Factory Outlets shopping center at the intersection of I-10 and MS Highway 49.
Gulfport is also served by the Gulfport-Biloxi International Airport which is centrally located near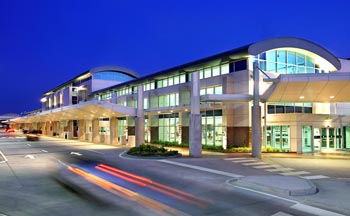 the intersection of I-10 and MS Highway 49.

Gulfport has a lot to offer which includes great deep-sea or freshwater fishing, an array of championship golf courses, museums, historic sites, terrific seafood restaurants, and the excitement of 24-hour non-stop casino resorts, just to name a few. Set against a backdrop of sugar-white sand beaches, the cost of quality homes in Gulfport is surprisingly competitive compared to other communities along the MS Gulf Coast. In fact, Gulfport has one of the most affordable urban housing markets in the entire Southern United States.
Whether you are planning to relocate with your family or are looking for a quiet beach retreat, let me help you with your real estate investment in Gulfport and guide you through the time consuming process of looking for that special property.
Important Resources Associated With Gulfport, Mississippi

Gulfport MS City Government
City Data Concerning Gulfport, MS
Port of Gulfport
Gulfport, MS Police Department
Jackson County Sheriffs Department
Gulfport, MS Fire Department
Gulfport Memorial Hospital
Gulfport Small Craft Harbor
Gulfport-Gulfport International Airport
Gulfport Public School District
Gulfport Historical Society
City of Gulfport – Visitor Information
Mississippi Development Authority
Current U.S. Census Bureau Data on Gulfport, MS
Wikipedia info on Gulfport, MS
Gulfport Public Library
Gulfport Centennial Plaza
Gulfport Chamber of Commerce
Harrison County Government Online
Gulfport, MS Yellow Pages
Preservation In Mississippi
What To Do and See On the Mississippi Gulf Coast West of Gulfport, MS
Dog Friendly Attractions Near Gulfport, MS
Pet Friendly Mississippi Gulf Coast Beaches
Mississippi Coastal Heritage Trail
Buccaneer Mississippi State Park
Gulf Coast Scenic Byways
Mississippi State Tourism Office Website
Sun Herald Newspaper
Mississippi Coast Coliseum & Convention Center
Mississippi Gulf Coast Attractions Association
Mississippi Gulf Coast Calendar of Events Suitable For Children
Gulf Coast Mississippi Retiree Partnership
Mississippi Gulf Coast News
Mississippi Gulf Coast Information Guide
See South Mississippi Magazine
Gulf Coast For Kids Foundation
Mississippi Gulf Coast Local News
Mississippi Gulf Coast Travel Guide
Infinity Science Center
YouTube Video Guide To Real Estate On The Mississippi Gulf Coast
Utility Companies

Cable One
AT&T – Telephone, Internet and Television
Mississippi Power
Coast Electric Power Association
Center Point Energy – Natural Gas
Gulfport Water Department
Casino Gaming
Island View Casino – Gulfport
Beau Rivage Resort & Casino - Biloxi
Boom Town - Biloxi
Golden Nugget Gulfport - Biloxi
Hard Rock Hotel and Casino - Biloxi
Harrah's Gulf Coast - Biloxi
IP Casino Resort Spa - Biloxi
Palace Casino Resort - Biloxi
Treasure Bay – Biloxi
Silver Slipper Casino – Bay St. Louis
Hollywood Casino – Bay St. Louis
Mississippi Casinos
List of 11 Mississippi Gulf Coast Casinos
List of Casinos in Mississippi
History of Gambling In Mississippi
Golf

Mississippi Gulf Coast Golf Association
Entertainment

100 Man Hall in Gulfport on the Mississippi Blues Trail
Mississippi Gulf Coast Event Calendar
Mississippi Gulf Coast Family Fun Event Calendar
Restaurants
Mississippi Seafood Trail – Mississippi Gulf Coasts 40 Best Seafood Restaurants
Mississippi Gulf Coast Restaurant Guide
Mississippi Online Guide To Coastal Dining
State of Mississippi Guide to 756 Restaurants and Bars