My name is Kelly Creely and I am a REALTOR® - Associate Broker with the Crawford Realty Group. I am a Gautier, MS real estate agent that caters to both prime residential and commercial real estate properties that are located in Gautier. I hope you enjoy the information on Gautier, MS that I am sharing with you. At the bottom of this page is a list of important resources that are useful to both Gautier, MS residents and visitors alike. Please bookmark and add this page to your favorites and visit this page often.
Why Purchase Real Estate In Gautier, Mississippi?
Gautier, MS History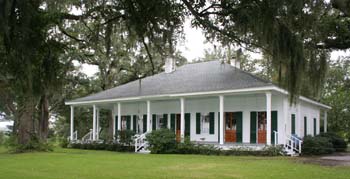 Gautier, Mississippi is a community located in Jackson County and is on the West Bank of the Pascagoula River, eight miles West of Pascagoula which is the Harrison county seat. The City of Gautier was incorporated in 1986. According to the United States Census Bureau, the population of Gautier was estimated to be 18,413 in 2010.
Descendants of the Gautier family, for whom the community is named, still reside in this area.
The beautiful, large home that Fernando Upton Gautier developed at the mouth of the Pascagoula River Basin in 1867 still exists today. Fernando Gautier developed started a very lucrative sawmill business in this area and the town grew from that endeavor. The home is known as the The Old Place, and is still owned by the descendants of Fernando Upton Gautier. The property is utilized today for both private and public occasions.
Gautier remained a rural town before the start of World War II when dockyard employees began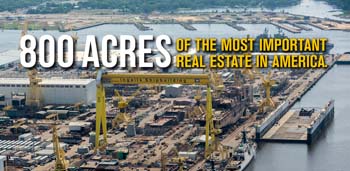 to move to the region to construct ships to aid the war efforts in the nearby shipyard. This shipyard was Ingalls, that was developed by Bob Ingalls. Even today, this shipyard is among the most substantial shipyards in the U.S.
Today, the town is well known because of its beautiful, stately homes that are encircled by centuries old live oak trees. Gautier is a bedroom holiday resort community with two championship golf courses and the numerous historic properties are encircled by bayous and wetlands on 3 sides. Gautiers lovely environment presents numerous possibilities for recreation and eco-tourism.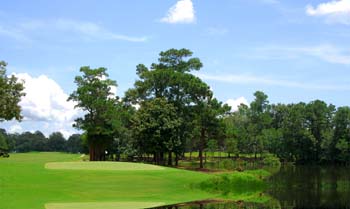 Whether you are planning to move with your family or are looking for a quiet beach get-a-way, I want to help you with your real estate investment in Gautier, MS real estate and walk you through the time consuming procedures of looking for that particular property.
Important Resources Associated With Gaucier, Mississippi

Gautier MS City Government
City Data Concerning Gautier, MS
Jackson County Sheriffs Department
Singing River Health System
Jackson County Small Craft Harbor
Gulfport-Biloxi International Airport
Jackson County Historical and Genealogical Society
Gulf Islands National Seashore
Mississippi Development Authority
Wikipedia info on Gautier, MS
Gautier, MS Yellow Pages
Jackson County Government Online
Jackson County Local News
What To Do and See On the Mississippi Gulf Coast West of Gaitoer, MS
Dog Friendly Attractions Near Ocean Springs, MS
Pet Friendly Mississippi Gulf Coast Beaches
Mississippi Coastal Heritage Trail
Buccaneer Mississippi State Park
Gulf Coast Scenic Byways
Mississippi State Tourism Office Website
Sun Herald Newspaper
Mississippi Coast Coliseum & Convention Center
Mississippi Gulf Coast Attractions Association
Mississippi Gulf Coast Calendar of Events Suitable For Children
Gulf Coast Mississippi Retiree Partnership
Mississippi Gulf Coast News
Mississippi Gulf Coast Information Guide
See South Mississippi Magazine
Gulf Coast For Kids Foundation
Mississippi Gulf Coast Local News
Mississippi Gulf Coast Travel Guide
Infinity Science Center
YouTube Video Guide To Real Estate On The Mississippi Gulf Coast
Utility Companies

Cable One
AT&T – Telephone, Internet and Television
Mississippi Power
Coast Electric Power Association
Center Point Energy – Natural Gas
Ocean Springs Water & Sewerage Department; 1018 Porter Ave, Ocean Springs, MS 39564 – (228)875-4176
Casino Gaming
Beau Rivage Resort & Casino - Biloxi
Boom Town - Biloxi
Golden Nugget Ocean Springs - Biloxi
Hard Rock Hotel and Casino - Biloxi
Harrah's Gulf Coast - Biloxi
IP Casino Resort Spa - Biloxi
Palace Casino Resort - Biloxi
Treasure Bay - Biloxi
Island View Casino – Gulfport
Silver Slipper Casino – Bay St. Louis
Hollywood Casino – Bay St. Louis
Mississippi Casinos
List of 11 Mississippi Gulf Coast Casinos
List of Casinos in Mississippi
History of Gambling In Mississippi
Golf

Mississippi Gulf Coast Golf Association
Entertainment

100 Man Hall in Ocean Springs on the Mississippi Blues Trail
Mississippi Gulf Coast Event Calendar
Mississippi Gulf Coast Family Fun Event Calendar
Restaurants
Mississippi Seafood Trail – Mississippi Gulf Coasts 40 Best Seafood Restaurants
Mississippi Gulf Coast Restaurant Guide
Mississippi Online Guide To Coastal Dining
State of Mississippi Guide to 756 Restaurants and Bars