My name is Kelly Creely and I am a REALTOR® - Associate Broker with the Crawford Realty Group. I am a Diberville, MS real estate agent that caters to both prime residential and commercial real estate properties that are located in Diberville. I hope you enjoy the information on Diberville, MS that I am sharing with you. At the bottom of this page is a list of important resources that are useful to both Diberville, MS residents and visitors alike. Please bookmark and add this page to your favorites and visit this page often.
Why Purchase Real Estate In Diberville, Mississippi?
Diberville, MS History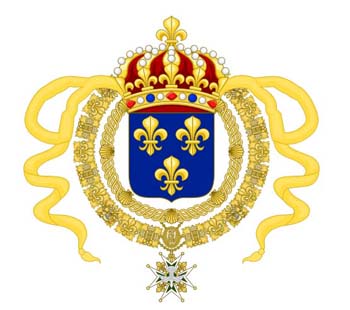 Diberville, Mississippi is a community located in Harrison County and is due North of Biloxi across the Biloxi Back Bay and the magnificent beach front along the Gulf of Mexico. Diberville is part of the Gulfport–Biloxi Metropolitan Statistical Area. According to the United States Census Department), the population of Diberville was estimated to be 9,486 in 2010.

The community is named after Pierre Le Moyne Diberville, who founded the French Colonial outpost called Biloxi in 1699. About three hundred years later, Diberville incorporated and has been a city since 1988.

Although they are linked linked by a common heritage and industry, Biloxi and Diberville shared a natural separation because of the Biloxi Back Bay seaway which were originally tied together by ferries and fishing boats. What is now called Diberville was commonly known as North Biloxi.

Diberville didn't acquire its current name until 1927, which began with the dedication of the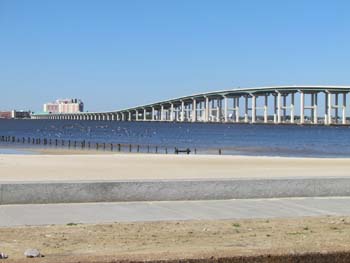 Diberville Bridge. With the completion of the bridge from Biloxi across the Back Bay to Central Avenue, commercial businesses began to develop in the area. Merchants and restaurants were drawn to the area called West End which became famous during the era that followed Word War II. When the Back Bay Bridge was constructed in 1973, a renewed surge of interest took place in furthering the broad establishment of businesses which brought about the revival of the down town district.

With the increased interest in acquiring waterfront commercially zoned properties by Casino developers and allied enterprises, brand new ventures and businesses are being developed at a very rapid rate. Over the past ten years, Diberville real estate has seen the development of more new businesses than any other city on the Mississippi Gulf Coast.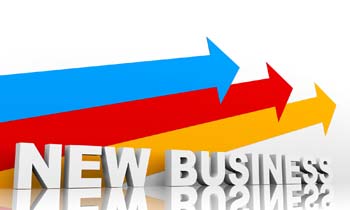 Whether you've planned to move with your loved ones or are looking for a calm coastal get-a-way, I want to assist you with your real estate investment in Diberville, MS and guide you through the time consuming process of looking for the special property.
Important Resources Associated With Diberville, Mississippi

Harrison County Government
City Data Concerning Diberville, MS
Harrison County Sheriffs Department
Harrison Medical Center
Pass Christian MS Municipal Harbor
Harrison County School District
Harrison County Historical Society
Bay St. Louis'Old Town' Website
Harrison CountyTourism Development Bureau
Current U.S. Census Bureau Data on Harrison County, MS
Wikipedia info on Diberville, MS
Harrison County Public Library
Harrison County Chamber of Commerce
Diberville, MS Yellow Pages
Harrison Country Scenic Byways
Bay St Louis, MS Sea Coast Echo Newspaper
What To Do and See On the Mississippi Gulf Coast West of Diberville, MS
Dog Friendly Attractions Near Diberville, MS
Pet Friendly Mississippi Gulf Coast Beaches
Mississippi Coastal Heritage Trail
Buccaneer Mississippi State Park
Gulf Coast Scenic Byways
Mississippi State Tourism Office Website
Sun Herald Newspaper
Mississippi Coast Coliseum & Convention Center
Mississippi Gulf Coast Attractions Association
Mississippi Gulf Coast Calendar of Events Suitable For Children
Gulf Coast Mississippi Retiree Partnership
Mississippi Gulf Coast News
Mississippi Gulf Coast Information Guide
See South Mississippi Magazine
Gulf Coast For Kids Foundation
Mississippi Gulf Coast Local News
Mississippi Gulf Coast Travel Guide
Infinity Science Center
YouTube Video Guide To Real Estate On The Mississippi Gulf Coast
Utility Companies

Cable One
AT&T – Telephone, Internet and Television
Coast Electric Power Association – Electricity Provider for Diberville, MS
Diberville Water & Sewer District
Casino Gaming
Silver Slipper Casino – Bay St. Louis
Hollywood Casino – Bay St. Louis
Mississippi Casinos
List of 11 Mississippi Gulf Coast Casinos
List of Casinos in Mississippi
History of Gambling In Mississippi
Golf

Mississippi Gulf Coast Golf Association
Entertainment

100 Man Hall in Bay St. Louis on the Mississippi Blues Trail
Mississippi Gulf Coast Event Calendar
Mississippi Gulf Coast Family Fun Event Calendar
Restaurants
Mississippi Seafood Trail – Mississippi Gulf Coasts 40 Best Seafood Restaurants
Mississippi Gulf Coast Restaurant Guide
Mississippi Online Guide To Coastal Dining
State of Mississippi Guide to 756 Restaurants and Bars