My name is Kelly Creely and I am a REALTOR® - Associate Broker with the Crawford Realty Group. I am a DeLisle, MS real estate agent that caters to both prime residential and commercial real estate properties that are located in DeLisle. I hope you enjoy the information on DeLisle, MS that I am sharing with you. At the bottom of this page is a list of important resources that are useful to both DeLisle, MS residents and visitors alike. Please bookmark and add this page to your favorites and visit this page often.
Why Purchase Real Estate In DeLisle, Mississippi?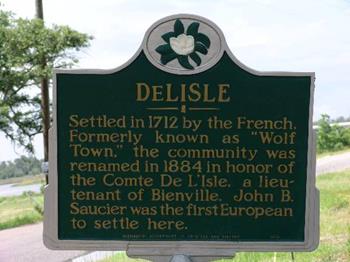 DeLisle, MS History
DeLisle, Mississippi is a community located in Harrison County and is about 8 miles West of Diamondhead and only 10 miles North of the beautiful beaches in Pass Christian. According to the U.S. Census Bureau, the population of DeLisle was estimated to be 1,147 in 2010.
On behalf of French King, Louis XIV, Pierre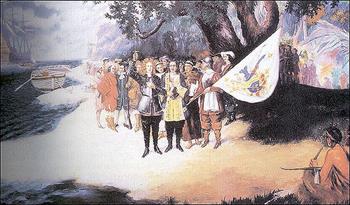 LeMoyne D'Iberville's second expedition to the Mississippi Gulf Coast in 1699 charted and named Bayou Portage, Bayou Arcadia, and Bayou DeLisle. Unincorporated DeLisle shares a zip code with Pass Christian, Mississippi, but is not within the Pass Christian city limits. The community of DeLisle was originally called Wolf River.
The earliest verifiable settler in the DeLise area was a Barthelome Grelot. He was followed by his brother-in-law Philipe Saucier, who received two Spanish land grants. The first land grant awarded Saucier a tract in Bay St. Louis in 1781. The second land grant awarded Saucier a tract of land that was situated on Bayou DeLisle in 1794.
On a per capita basis, DeLisle is known for having more men serve in World War I than any other community in the United States.
DeLisle is conveniently located and is only a one hour drive to New Orleans. And DeLisle is only a 10-15 minute drive to the most beautiful sugar white sand beaches on the entire Mississippi Gulf Coast along with access to a vast array of terrific restaurants, outdoor attractions, and scenic byways and the excitement of two 24-hour non-stop casino resorts in nearby Bay St. Louis, one in Gulfport, and eight in Biloxi.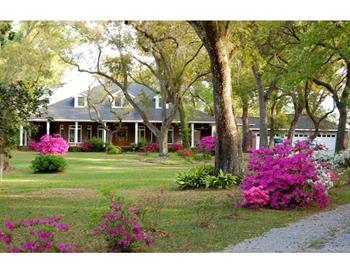 DeLisle Mississippi is beautiful and features rolling hills, open fields, ponds and an abundance of magnificent Live Oak trees that are many hundreds of years old. And, the cost of real estate is among the lowest along the entire Mississippi Gulf Coast.
Whether you are planning to relocate with your family or are looking for a riverside retreat, let Kelly help you with your real estate investment in DeLisle, and guide you through the time consuming process of looking for that special property.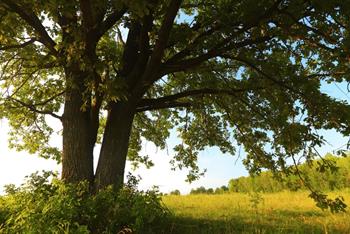 Important Resources Associated With DeLisle, Mississippi

DeLisle Community Government
City Data Concerning DeLisle, MS
Harrison County Sheriffs Department
Harrison Medical Center
Pass Christian MS Municipal Harbor
Harrison County School District
Harrison County Historical Society
Bay St. Louis'Old Town' Website
Harrison CountyTourism Development Bureau
Current U.S. Census Bureau Data on Harrison County, MS
Wikipedia info on DeLisle, MS
Harrison County Public Library
Harrison County Chamber of Commerce
DeLisle, MS Yellow Pages
Harrison Country Scenic Byways
Bay St Louis, MS Sea Coast Echo Newspaper
What To Do and See On the Mississippi Gulf Coast West of DeLisle, MS
Dog Friendly Attractions Near DeLisle, MS
Pet Friendly Mississippi Gulf Coast Beaches
Mississippi Coastal Heritage Trail
Buccaneer Mississippi State Park
Gulf Coast Scenic Byways
Mississippi State Tourism Office Website
Sun Herald Newspaper
Mississippi Coast Coliseum & Convention Center
Mississippi Gulf Coast Attractions Association
Mississippi Gulf Coast Calendar of Events Suitable For Children
Gulf Coast Mississippi Retiree Partnership
Mississippi Gulf Coast News
Mississippi Gulf Coast Information Guide
See South Mississippi Magazine
Gulf Coast For Kids Foundation
Mississippi Gulf Coast Local News
Mississippi Gulf Coast Travel Guide
Infinity Science Center
YouTube Video Guide To Real Estate On The Mississippi Gulf Coast
Utility Companies

Cable One
AT&T – Telephone, Internet and Television
Coast Electric Power Association – Electricity Provider for DeLisle, MS
DeLisle Water & Sewer District
Casino Gaming
Silver Slipper Casino – DeLisle
Hollywood Casino – DeLisle
Mississippi Casinos
List of 11 Mississippi Gulf Coast Casinos
List of Casinos in Mississippi
History of Gambling In Mississippi
Golf

Mississippi Gulf Coast Golf Association
Entertainment

100 Man Hall in Bay St. Louis on the Mississippi Blues Trail
Mississippi Gulf Coast Event Calendar
Mississippi Gulf Coast Family Fun Event Calendar
Restaurants
Mississippi Seafood Trail – Mississippi Gulf Coasts 40 Best Seafood Restaurants
Mississippi Gulf Coast Restaurant Guide
Mississippi Online Guide To Coastal Dining
State of Mississippi Guide to 756 Restaurants and Bars