My name is Kelly Creely and I am a REALTOR® - Associate Broker with the Crawford Realty Group. I am a real estate agent that caters to both prime residential and commercial real estate properties that are located in Biloxi, MS. I hope you enjoy the information on Biloxi, MS that I am sharing with you. At the bottom of this page is a list of important resources that are useful to both Biloxi, MS residents and visitors alike. Please bookmark and add this page to your favorites and visit this page often.
Why Purchase Real Estate In Biloxi, Mississippi?
Biloxi, MS History
Biloxi, Mississippi is a community located in Harrison County and is the entertainment and cultural center for the Mississippi Gulf Coast.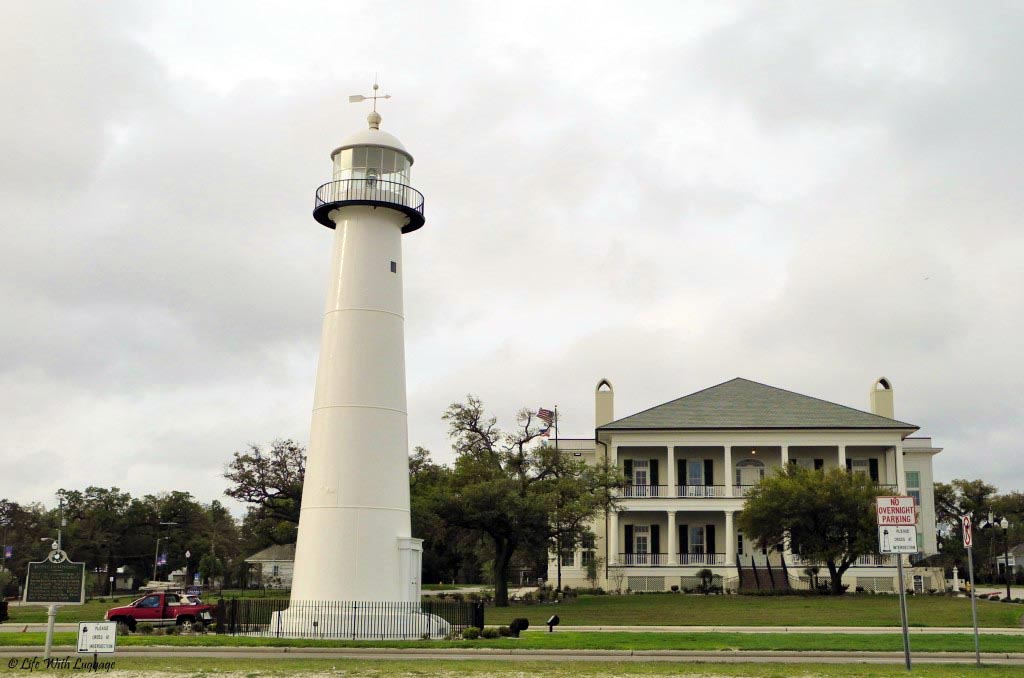 When Pierre LeMoyne D'Iberville landed at 'old' Biloxi in 1699, his contingent encountered the Indian natives who were called the 'Viloxi Tribe' which means 'First People'. Twenty years later, 'new' Biloxi was settled at the current peninsular site which later became a temporary capital of the Louisiana Territory.
Biloxi developed the early tourism trade as a 'party destination' during both the pre-Civil War and post-Civil War periods. Modest family-owned hotels and boarding houses flourished and elaborate estates were constructed.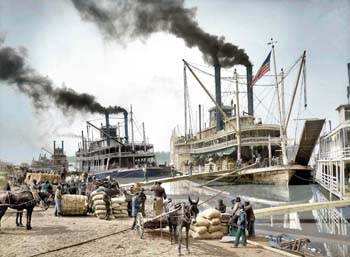 Steamboats traversed the Gulf Coast between Mobile and New Orleans, making scheduled stops at the small towns that resulted in the birth of the tourism industry.
Protected by multiple barrier islands, the Biloxi coastline caused the creation of new industries due to the enormous harvesting of shrimp, oysters, crabs, and fish of every description. Biloxi became the 'Seafood Capital of the World'. Canneries were constructed along the edge of the Biloxi coast as well as the Biloxi Back Bay areas and announced a new era in promoting the community growth and direction.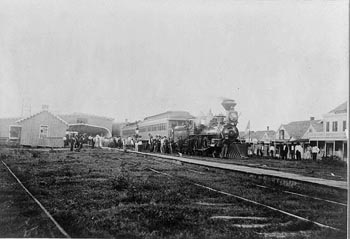 The arrival of the passenger railroads in 1870 signaled additional opportunity for prosperity which further development new employment, new businesses to serve new customers, and an expanded tourism industry.

The U.S. Veterans Administration Hospital opened in Biloxi in 1933 on a 700 acre plot of land just North of U.S. Highway 90 near the beach. This medical complex features whitewashed brick buildings that feature Colonial architecture and the landscaping consists of numerous ancient oak and beautiful magnolia oaks that provide ample shade for the entire complex.
In 1941, Keesler Air Force Base, the 'Electronics Training Center' for the U.S. Air Force, followed by the famed 'Hurricane Hunters', brought an influx of new residents and a fusion of visionary ideas.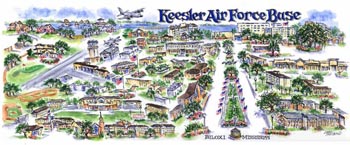 The width of U.S. Highway 90 in Biloxi was increased to span four lanes in 1954. By 1965, the width of U.S. Highway 90 that passed through Gulfport, was also increased to span four lanes. By 1972, the I-10 artery that moved traffic both East and West through both Hancock and Harrison counties was completed. The improvements to both of these highways have provided incalculable economic benefits to the entire Mississippi Gulf Coast.

Airline transportation for Biloxi is provided at the nearby Biloxi-Gulfport International Airport which is located near the intersection of U.S. Highway 49 and I-10 in Gulfport, MS.

The Edgewater Plaza, now called Edgewater Mall became the Mississippi Gulf Coast's first major shopping center on a regional basis. Construction of this shopping center was completed in 1963 and initially housed 20 retail stores on a 40 acre site that is located on U.S. Highway 90 directly across the highway from the beautiful sugar white sand beach in Biloxi. The Edgewater Plaza became an instant commercial success. By 1971, construction was completed that added room to house 40 more retail stores. In 2015, the Edgewater Mall houses four 'big name' department stores and also houses well over 100 specialty retail shops.
In the aftermath of the devastation caused by Hurricane Camille in 1969, Biloxi rebuilt and modernized its business district which had become obsolete by modern standards.
Today the former 'Seafood Cannery Row' has been replaced by 'Casino Row' with the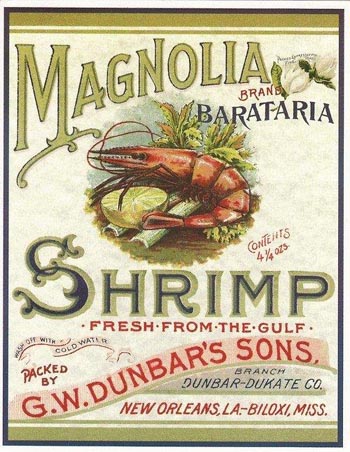 introduction of legalized gaming in the 1990's. Today, you will find eight first-class casino resorts in Biloxi, with most offering championship golf courses, fine dining and buffets, top-name entertainment and an array of other visitor amenities. Since Hurricane Katrina in particular, high rise, palatial hotels along the beach on U.S. Highway 90 have been constructed with ever more in the planning and developmental stage.
The Biloxi Shuckers, a AA class baseball team, has recently been introduced and plays out of the newly constructed MGM Park.
According to the U.S. Census Bureau, the population of Biloxi in 2013 was 44,820 and the unemployment rate in March of 2015 was 6.2%.
Biloxi has a lot to offer including great deep-sea or freshwater fishing, an array of championship golf courses, museums, historic sites, terrific seafood restaurants, and the excitement of 24-hour non-stop casino resorts. Set against a backdrop of sugar-white sand beaches, the cost of quality homes in Biloxi is surprisingly competitive compared to other communities along the Mississippi Gulf Coast.
Let me help you with your real estate investment in Biloxi, and guide you through the time consuming process of looking for that special property.
Important Resources Associated With Biloxi, Mississippi

Biloxi MS City Government
City Data Concerning Biloxi, MS
Biloxi, MS Police Department
Jackson County Sheriffs Department
Biloxi, MS Fire Department
Biloxi Regional Medical Center
Biloxi Marina and Harbor
Gulfport-Biloxi International Airport
Biloxi Public School District
Biloxi Historical Society
City of Biloxi – Visitor Information
Mississippi Development Authority
Current U.S. Census Bureau Data on Biloxi, MS
Wikipedia info on Biloxi, MS
Biloxi Public Library
Biloxi Chamber of Commerce
Biloxi Bay Chamber of Commerce
Harrison County Government Online
Biloxi, MS Yellow Pages
What To Do and See On the Mississippi Gulf Coast West of Biloxi, MS
Dog Friendly Attractions Near Biloxi, MS
Pet Friendly Mississippi Gulf Coast Beaches
Mississippi Coastal Heritage Trail
Buccaneer Mississippi State Park
Gulf Coast Scenic Byways
Mississippi State Tourism Office Website
Sun Herald Newspaper
Mississippi Coast Coliseum & Convention Center
Mississippi Gulf Coast Attractions Association
Mississippi Gulf Coast Calendar of Events Suitable For Children
Gulf Coast Mississippi Retiree Partnership
Mississippi Gulf Coast News
Mississippi Gulf Coast Information Guide
See South Mississippi Magazine
Gulf Coast For Kids Foundation
Mississippi Gulf Coast Local News
Mississippi Gulf Coast Travel Guide
Infinity Science Center
YouTube Video Guide To Real Estate On The Mississippi Gulf Coast
Utility Companies

Cable One
AT&T – Telephone, Internet and Television
Mississippi Power
Coast Electric Power Association
Center Point Energy – Natural Gas
Biloxi Water & Sewerage Department
Casino Gaming
Beau Rivage Resort & Casino
Boom Town
Golden Nugget Biloxi
Hard Rock Hotel and Casino
Harrah's Gulf Coast
IP Casino Resort Spa
Palace Casino Resort
Treasure Bay
Island View Casino – Gulfport
Silver Slipper Casino – Bay St. Louis
Hollywood Casino – Bay St. Louis
Mississippi Casinos
List of 11 Mississippi Gulf Coast Casinos
List of Casinos in Mississippi
History of Gambling In Mississippi
Golf

Mississippi Gulf Coast Golf Association
Entertainment

100 Man Hall in Biloxi on the Mississippi Blues Trail
Mississippi Gulf Coast Event Calendar
Mississippi Gulf Coast Family Fun Event Calendar
Restaurants
Mississippi Seafood Trail – Mississippi Gulf Coasts 40 Best Seafood Restaurants
Mississippi Gulf Coast Restaurant Guide
Mississippi Online Guide To Coastal Dining
State of Mississippi Guide to 756 Restaurants and Bars