My name is Kelly Creely and I am a REALTOR® - Associate Broker with the Crawford Realty Group. I am a real estate agent that caters to both prime residential and commercial real estate properties that are located in Bay St. Louis, MS. I hope you enjoy the information on Bay St. Louis, MS that I am sharing with you. At the bottom of this page is a list of important resources that are useful to both Bay St. Louis, MS residents and visitors alike. Please bookmark and add this page to your favorites and visit this page often.
Why Purchase Real Estate In Bay St. Louis, Mississippi?
Bay St. Louis, MS History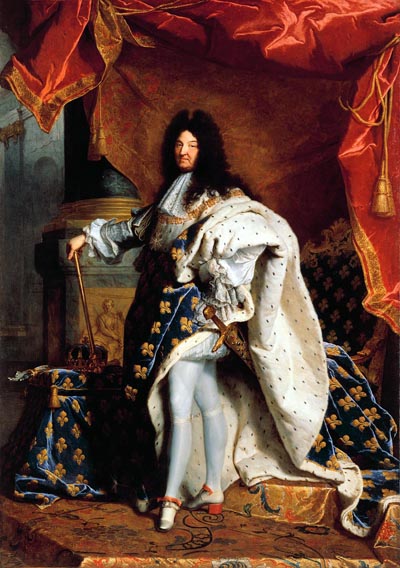 Both on land and by the water, Bay St. Louis is the quintessential, picturesque Mississippi Gulf Coast Community. Along the shoreline, the beautiful homes and commercial buildings sit well above the bordering beaches up on hill side bluffs. Bay St. Louis, MS 'Old Town' commercial business, and also its residential neighborhoods organized on a plateau whose elevation is 10 to 20 feet above sea level. When the French explorer, Pierre LeMoyne D'Iberville discovered this locale in 1699, he gave thought to constructing a fort at this location. However, the water along the shore was much too shallow to ferry in men and supplies through the abundant oyster reefs that were exposed above the water line.

Bay St. Louis, Mississippi, or the Bay as it is referred to by locals, was founded in 1699 and it is the third oldest community on the entire United States Gulf Coast. It was named after King Louis XIV of France. By 1875, there were 22 passenger train stops in Bay St. Louis that brought passengers to and from both Mobile, Alabama and New Orleans Louisiana.
In the 1870's, Bay St. Louis was considered a health resort and the activities and attractions such as sailing, boating, deep sea sport fishing, sitting on the beautiful sugar-white sand beaches still remain. Bay St. Louis still provides seafood and locally grown vegetables, and fruit for local consumption.
In the 1920's, a 2-mile long wooden bridge was constructed across the Bay St. Louis Bay which connected Bay St. Louis to neighboring Pass Christian and the other communities on the Mississippi Gulf South. This bridge completely replaced the ferry boat service in 1928.
In 1953, a modern steel and concrete toll bridge was constructed which replaced the wooden bridge. This bridge unified Bay St. Louis with the entire Mississippi Gulf Coast communities. Bay St. Louis became recognized as one of the 'Eight Sister Cities by the Sea'.
Historically, U.S. Highway 90 is an extremely important transportation route in Mississippi and has provided enormous commercial benefits for the entire Mississippi Gulf Coast in particular. U.S. Highway 90 is still a beautiful two lane highway that connects the Mississippi Gulf Coast with New Orleans by way of bayous and old rusting narrow bridges over swampland.

U.S. Highway 90 was finished in the 1950's and served the transportation needs of travelers into both Bay St. Louis and neighboring Waveland, MS. A huge number of gift shops and praline stands were erected along U.S. Highway 90 and Bay St. Louis became famous as the 'Praline Capital of the World'. Pralines were prepared on a daily basis by family owned kitchens that were operated by locals who utilized their own secret recipes.

In the 1960's, Bay St. Louis, MS became the 'Western Gateway' to the Mississippi Gulf Coast corridor when it attracted motorists traveling east by way of Interstate 10.
In the early 1970's Bay St. Louis's downtown business owners as well as residents began to focus on renewed economic growth and prosperity as well as a revitalized interest in appreciating the cultural heritage of Bay St. Louis. The beautiful and centralized downtown Bay St. Louis area has become a successful art colony and draws locals and visitors from all over the world. Driven by the entrepreneurial spirit, artists, craftsman, artisans, and business professionals have completely rejuvenated the Bay St. Louis 'Old Town' charm as well as cultural heritage. There is a remarkably

large assortment of businesses of every description that offer retail merchandise, professional services, dining, and entertainment that caters to both visitors and local residents alike. Large numbers of local residents can be found at these establishments Monday – Thursday. And, Friday through Sunday, the numbers of patrons that frequent these establishments increase dramatically.
Only Ocean Springs, MS rivals Bay St. Louis in the numbers of fully restored homes and commercial buildings that were constructed in the 19th century into the early 20th century. The prices for prime commercial real estate as well as beautiful, well-constructed homes in the historic Bay St. Louis, MS historic district are bargain priced compared to similar properties located in other Southern States.

The solid business activity in Bay St. Louis has contributed to the reason why Bay St. Louis is the Hancock County Seat and is the prime locale for Hancock County's financial and professional offices, court house, as well as numerous Mississippi State and County offices and services.
Bay St. Louis has distinguished itself with the slogan, 'A Place Apart'. The Bay St. Louis 'Old Town' represents the historic nature of this beautiful community with many scores of well managed businesses located within walking distance of each other.

As we move well into the 21st Century, Bay St. Louis is a laid back, and very easy to reside in type of community. The community exudes a warmth and friendly atmosphere which is the predominant nature of the local residents. The residents of Bay St. Louis, are appreciative of the natural beauty of the Gulf shore line, as well as the serene and tranquil atmosphere that has developed around many beautifully constructed churches, fine public schools, and opportunities for employment within short commuting distance.
Beginning in mid-spring through the late fall months, a host of visitors from all over the world flock to historic Bay St. Louis 'Old Town' to walk the narrow streets as well as walk along the historic and very beautiful Beach Avenue. 'Old Town' Bay St. Louis faces the East and rewards those who rise early in the morning with magnificent views of the rising sun.

The lovely Bay St. Louis Municipal Harbor and Marina is located at the foot of Main St. and Beach Boulevard.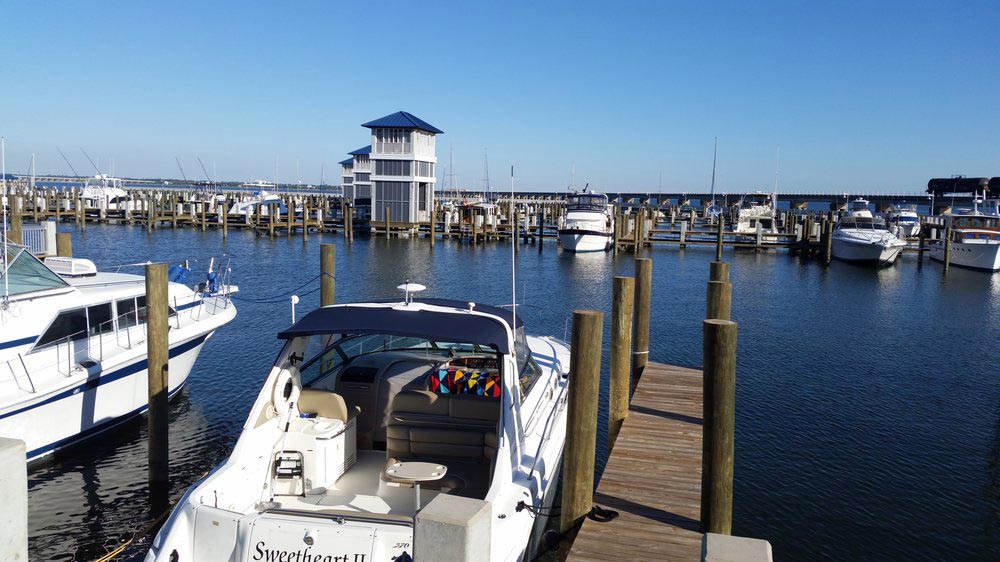 There is a wonderful, approximate 6 mile drive by motor vehicle or bicycle/walking path East on Beach Boulevard. This well maintained 2 lane thoroughfare hugs miles of gorgeous, sugar-white sandy beach until it ends at the entrance of the Silver Slipper Casino. You will pass numerous beautiful homes and historic churches that have been constructed directly across the street on the high ground that faces the Gulf of Mexico. Historic Saint Stanislaus Academy whichwas founded in 1854 will be to you're your headed East. Another famous landmark you will pass is Our Lady of the Gulf Catholic Church which dates to 1847 and is one of the most beautiful Churches on the Mississippi Gulf Coasts. Another famous church and landmark on Beach Boulevard that you pass is Christ Episcopal Church In the Bay whose first service was held in 1838. A short distance East of these three historic churches you will also pass the historic Saint Clare Catholic Church which is also on Beach Blvd. but located in Waveland, MS Saint Clare Catholic Church dates to 1919 and was completely destroyed as the result of Hurricane Katrina. A large, elevated Church was erected to replace the original structure about 200 yards North of the Beach on higher ground. This route will also pass the well-marked entrance of the beautiful and historic Buccaneer State Park. Unless there is a special weekend event, there is very little traffic on this thoroughfare. And, as the result of Hurricane Katrina, there are a number of prime real estate vacant lots available that are directly across the street from the beautiful beach at extremely competitive prices.

Because New Orleans is only 50 miles from Bay St. Louis, Bay St. Louis became, and still is a popular vacation destination for New Orleanians. For the past 140 years, many New Orleanians have maintained second homes by the beautiful Mississippi Gulf Coast beach in Bay St. Louis. The cost of quality housing in Bay St. Louis is generally considerably less than nearby South East Louisiana. Both prime residential and commercial real estate in Bay St. Louis is available for considerably less per square foot than similar properties located in nearby South East Louisiana.
In May, 2015, the U.S. Census Bureau reported that Bay St. Louis had a 2014 population of 11,388 which makes it the fast-growing city in the State of Mississippi among cities of more than 1,500 people. The population of Bay St. Louis now exceeds its Pre-Hurricane Katrina population in July 2005. In fact, since 2010, the population of Bay St. Louis has grown by 23 percent.
Although Bay St. Louis population is modest by big city standards, the arts & culture scene,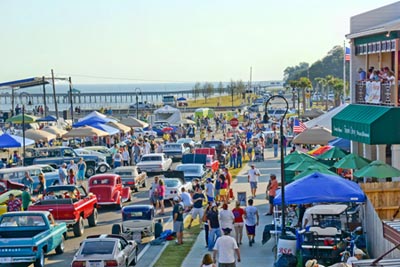 attractions & activities, 2 large gaming casinos, a huge variety of dining establishments, frequent special events, outdoor recreation, scenic byways, and shopping are the reasons why Bay St. Louis is the envy of numerous cities in the United States that have a much greater population.
To top it off, Bay St. Louis is also considered to be one of the most beautiful small towns in the United States.
Let me help you with your real estate investment in Bay St. Louis, and guide you through the time consuming process of looking for that special property.
Important Resources Associated With Bay St. Louis, Mississippi

Bay St. Louis MS City Government
City Data Concerning Bay St. Louis, MS
Bay St. Louis, MS Police Department
Hancock County Sheriffs Department
Bay St. Louis, MS Fire Department
Hancock Medical Center
Bay St. Louis Municipal Harbor
Bay St. Louis/Waveland, MS School District
Hancock County Historical Society
Bay St. Louis 'Old Town' Website
Hancock County Tourism Development Bureau
Current U.S. Census Bureau Data on Bay St. Louis, MS
Wikipedia info on Bay St. Louis, MS
Bay St. Louis Public Library
Hancock County Chamber of Commerce
Hancock County My Home Website – Relocation Guide
Hancock County Government Online
Bay St. Louis, MS Yellow Pages
Hancock Country Scenic Byways
Bay St. Louis, MS Sea Coast Echo Newspaper
What To Do and See On the Mississippi Gulf Coast West of Bay St. Louis, MS
Dog Friendly Attractions Near Bay St. Louis, MS
Pet Friendly Mississippi Gulf Coast Beaches
Mississippi Coastal Heritage Trail
Buccaneer Mississippi State Park
Gulf Coast Scenic Byways
Mississippi State Tourism Office Website
Sun Herald Newspaper
Mississippi Coast Coliseum & Convention Center
Mississippi Gulf Coast Attractions Association
Mississippi Gulf Coast Calendar of Events Suitable For Children
Gulf Coast Mississippi Retiree Partnership
Mississippi Gulf Coast News
Mississippi Gulf Coast Information Guide
See South Mississippi Magazine
Gulf Coast For Kids Foundation
Mississippi Gulf Coast Local News
Mississippi Gulf Coast Travel Guide
Infinity Science Center
YouTube Video Guide To Real Estate On The Mississippi Gulf Coast
Utility Companies

Cable One
AT&T – Telephone, Internet and Television
Coast Electric Power Association – Electricity Provider for Bay St. Louis, MS
Hancock County Water & Sewer District
Casino Gaming
Silver Slipper Casino – Bay St. Louis
Hollywood Casino – Bay St. Louis
Mississippi Casinos
List of 11 Mississippi Gulf Coast Casinos
List of Casinos in Mississippi
History of Gambling In Mississippi
Golf

Mississippi Gulf Coast Golf Association
Entertainment

100 Man Hall in Bay St. Louis on the Mississippi Blues Trail
Mississippi Gulf Coast Event Calendar
Mississippi Gulf Coast Family Fun Event Calendar
Restaurants
Mississippi Seafood Trail – Mississippi Gulf Coasts 40 Best Seafood Restaurants
Mississippi Gulf Coast Restaurant Guide
Mississippi Online Guide To Coastal Dining
State of Mississippi Guide to 756 Restaurants and Bars